July 17, 2010
Category: 3D Modeling
In this article, we will show how painted Sculptris models can be brought into Blender 2.5 with full textures intact.
In case you do not know what is Sculptris, it is a very cool (and
yet free) 3D sculpting program that works similarly to programs such
as Mudbox and Zbrush. Sculptris is highly intuitive to use and allows
a newcomer to easily create complex organic models without much
training.
After you are done with the modeling and painting within Sculptris,
export the texture map. Next, export your model as a Wavefront OBJ file
either by clicking the export OBJ button or pressing the CTRL and
E-keys.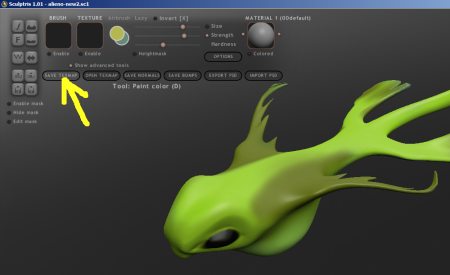 In Blender, import the model as Wavefront OBJ format as illustrated below.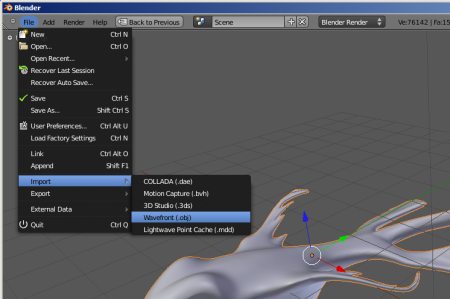 The model should come in nicely. However, we will need to assign the texture map correctly onto the model.
With the model selected, go to the Texture panel. In case, you don't
know where the texture panel is, it is accessed by clicking on the
checker-patterned square icon.
Click the '+' symbol to add a new texture. For texture type, select 'Image or Movie'. This is as shown belowNow, we need to point to the location of the texture map that was
created and exported from Sculptris. Click the 'Open' button to locate
and load the texture. This is as shown below.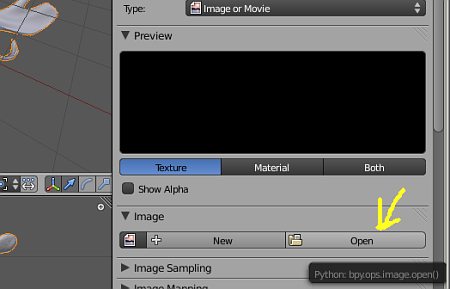 Now, the texture should be loaded. Next, we need to tell Blender the coordinate type of the texture. Under
Mapping >>> Coordinates
, select 'UV'. This is as shown below.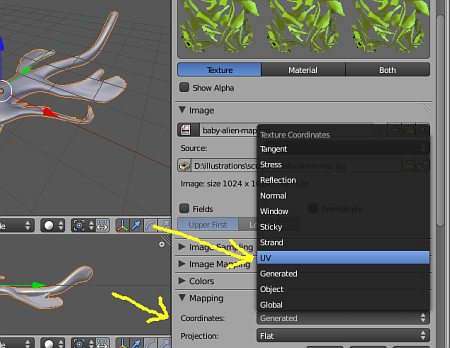 Besides indicating the mapping coordinates, we also need to indicate
to Blender what influence the map is to be used for. Since the map is a
colour map, under 'Influence', check 'Colour'. You can also use the
map for more than one type of influences. For bump maps, click 'Normal'.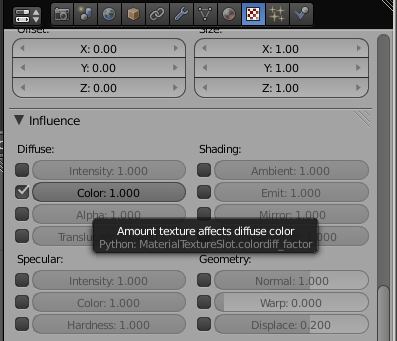 If you render the scene now, the model should have texture now.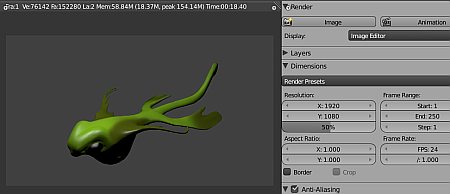 Thanks for reading the tutorial. Drop me a comment if you have any queries
.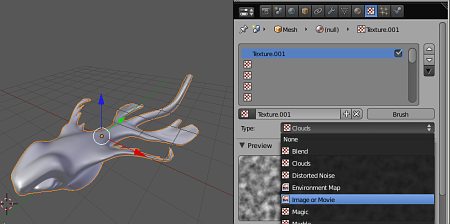 ]